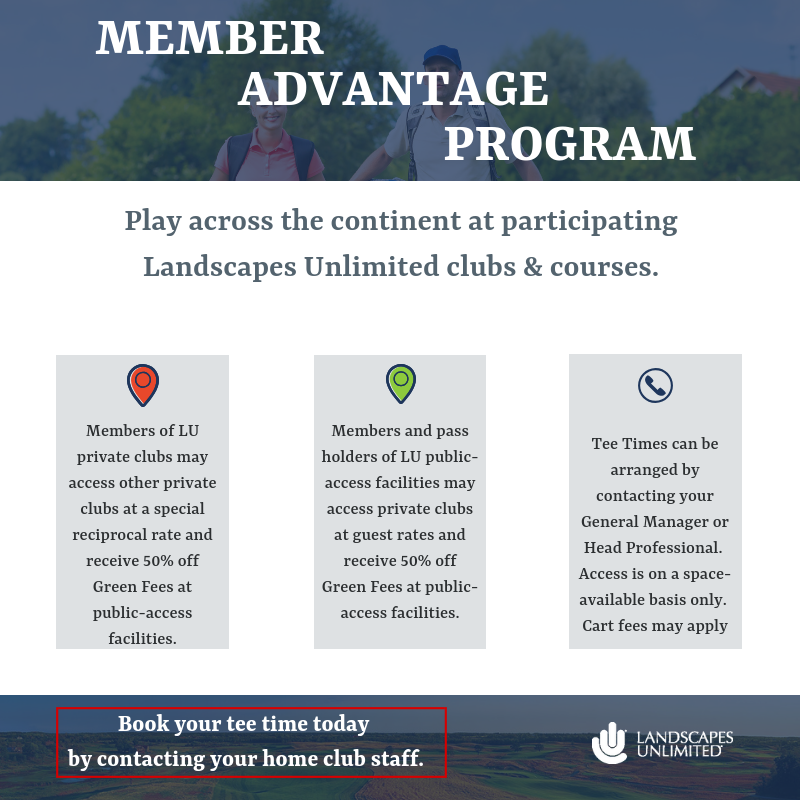 Member Advantage Program
Being a member at The Broadlands just got better!
The Member Advantage Program (MAP) grants members of participating* Landscapes Management Company facilities playing privileges across a national portfolio of private and public courses.
Landscapes Unlimited and Landscapes Management Company are proud to offer reciprocal benefits to members of participating clubs across North America. Members of LU-managed private clubs may play other facilities at a special reciprocal rate. Members of LU-managed public courses can access participating private clubs at the guest rate and receive 50% off rack rate at public facilities.
Learn more by clicking the button below:
Members wishing to take advantage of these reciprocal offers must work directly with Chris Lewis HERE.